1-11-2018, 12:35
"Primorye - 80! Our history": "Primorye Dawns" is the oldest newspaper of the region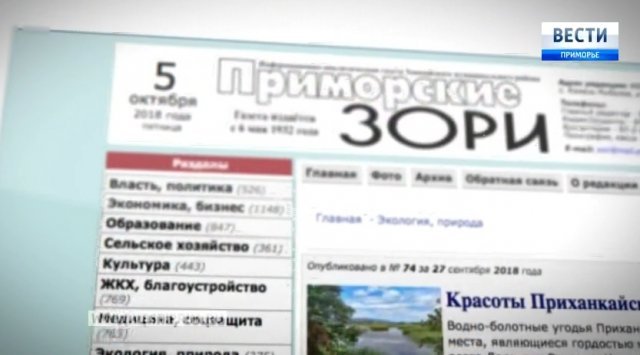 Every Thursday and Saturday in Khanki region published "Primorye Dawns" newspaper.
This is one of the oldest newspaper in Primorye region - it is 6 years older than our region. Today they are preparing a special edition for the 80th anniversary of Primorye!
Two full edition per week. The main object is the life of the Khanka district. The editorial team is small and all are 100% female. Working time is from 9 to 17.00, the work schedule is not normalized.
The newspaper won four regional grants - they publishedabout health, the system of public services, ecology and family values. Heroes of articles are often found by chance.
"Primorye dawns" develop very quickly.
But today such newspaper is not easy to exist. They also can earn mony. They takr orders from entrepreneurs and organizations. Such bus tickets, "hello from the Soviet past," I have not seen for a long time.
The editors are preparing on their pages to celebrate the 80th anniversary of Primorye, to publish stories about people and events in Khanka region.
The newspaper Primorskie Dawns has been published since May 6, 1932. But even today, in the age of information technology, it is breaking regional records in the number of subscribers. It has about three thousand subscribers in Khanka district.
But real readers even more. It has site on the Internet and Instagram.
News source: www.vestiprim.ru