1-11-2018, 15:21
"Primorye - 80! Our history": Place of the fall of the "space alien" was noted in Primorye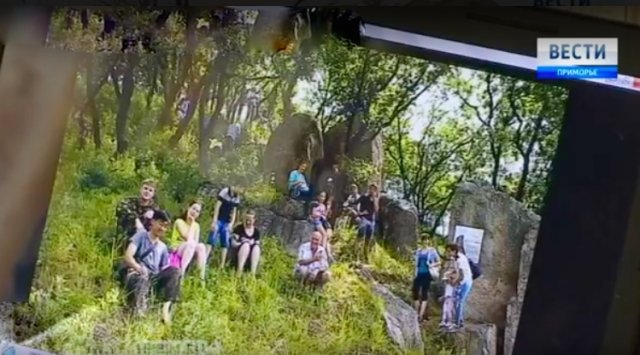 Anatoly Goryachev is photographer, artist, musician and woodcarver
He dedicated his work to his native village in the Border Region.
He is interested and involved in art, worked with monuments, painted walls, and even perpetuated the place where the famous meteorite fell.
Anatoly Goryachev says that he comes from a family of artisans.
Father and grandfather loved to work with their hands, and this passion was inherited.
Today, Anatoly in his office creates decorative notebooks - he mastered the technology without prompting, with his ingenuity.
But in the Pogranichniy Region, Goryachev is known as a talented photographer and artist.
Goryachev refers to his own creativity modestly and in a worldly way - he says, painted pictures to decorate the walls in a new apartment.
Nevertheless, the residents of the Border Guard are now happy to attend the seventh exhibition of the artist.
And his early works are known to the entire population of his native village Boguslavka.
In the village he changed a lot of professions. So, while he was working at the state farm - in the 70s - he designed a monument to his fellow countrymen - the Great Patriotic Warriors.
Later, while working at a local school, Anatoly Goryachev not only taught children to draw, also taught them to world artistic culture — after lessons he painted the walls of a building. A few years ago together with like-minded people he designated a place for the fall of the famous Boguslavsky meteorite for residents and guests of the area.
News source: www.vestiprim.ru