29-06-2017, 12:17
"The new economy of Primorye". Primorye's farmers increased sowing of soybeans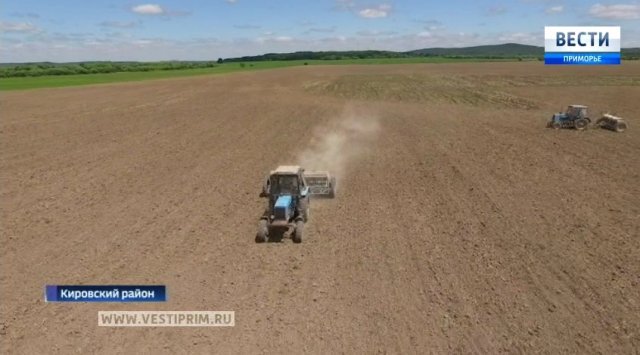 Farmers of Kirovsky district try to sow as much as they can before the rains come. On the main hectares, beans have shown their third leaf already.
1700 hectares were sowed with soybeans this year in "Krasnorechensky". Only locals work in the fields.
Almost half of the fields is given to soybeans – the main crop of Primorye.
240 thousand hectares of soya – this is how much farmers have already sowed. It's 94% of the plan.
Primorye's soybeans are being sold to other regions of Russia and other countries.
News source: www.vestiprim.ru