9-10-2018, 18:07
Unique artifacts found in the territory of the gambling zone "Primorye"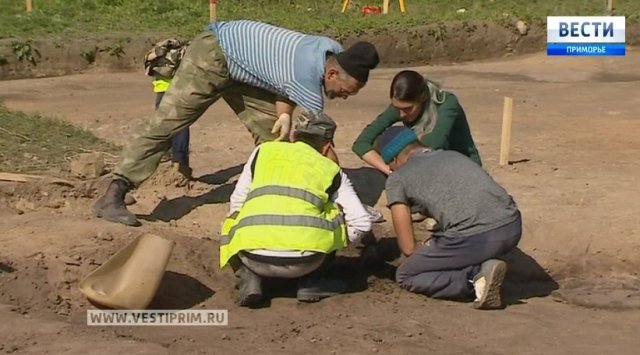 Unique artifacts found in the territory of the Primorye gambling zone.
Scientists are digging right now.
After research it became necessary to make rescue archaeological work.
People settled there 2.5 thousand years ago.
This is a fairly large monument, about 20 thousand square meters.
The most valuable is in the pristine layer in the pits. It is cleared by hand tools. This is hard work.
An earthen vessel was discovered right during the shooting.
The earth is taken out with the help of hoppers. This is the collapse of a ceramic vessel, made of ceramic - pressed clay sand.
It is not for the first time that excavations have been carried out on the coast of the Muravyinaya Bay. Found here and the remains of people. For Primorye, this is rare, the reason is the composition of the soil. Now the finds have been submitted for examination. A complete analysis is not ready yet, but the scientists know how looked like the first inhabitants of the region.
These excavations will be completed in the coming months. Later construction equipment will enter here. In 2019, the construction of the road will begin.
News source: www.vestiprim.ru