3-09-2018, 17:44
Every Primorye can take part in the September 9 elections with the help on the state services portal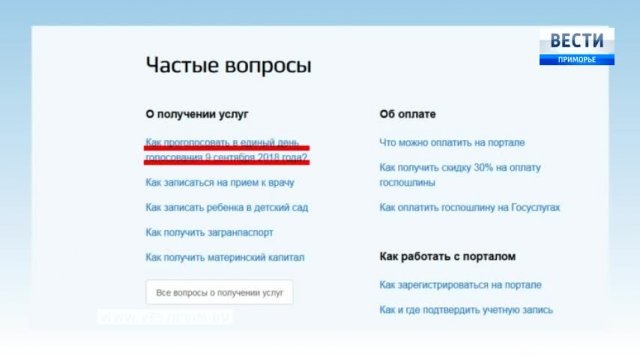 A single voting day is coming. On 9th of September more than 45 election campaigns of different levels will take place in Primorye.
The main one is the election of the governor of Primorsky Region.
This year every resident of the province can participate in the elections through the single portal of public services
Three weeks before the election, more than two thousand applications from residents of Primorsky Region were submitted to the state services portal, which wrote applications for inclusion in voter lists at the place of their stay on election day.
They also do this through appeals personally to precinct election commissions, and to multi-functional centers "My Documents".
After submitting such an application to the portal of the State Service, it must be printed and come to the selected polling station and vote.
You can apply only once before the 5th of September 2018 and use the service on the sole portal of government services.
Also on the portal of the State Service, you can pay bills issued by the executive authorities of Primorsky Region.
First of all, it is planned to introduce a mechanism for the most popular municipal payments in Primorsky Region - payment of social employment contracts, administrative fines accrued by administrative commissions of municipalities, issuance of permits for the installation and operation of advertising structures and the cancellation of such permits, the issuance of permits for the demolition of green spaces.
News source: www.vestiprim.ru