6-08-2018, 12:30
"Primorye – 80 years! Our history »: Memory of the Hasan events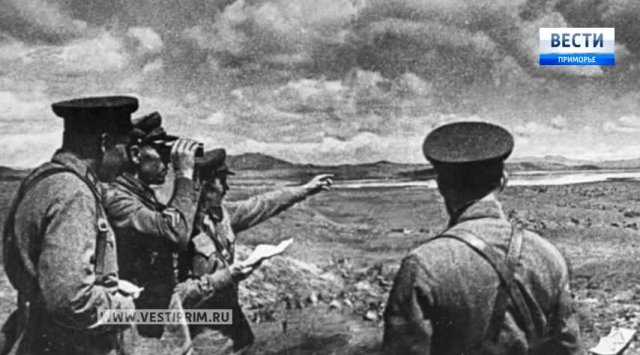 80 years ago Soviet troops defended the Bezymyannaya and Zaozernaya hills in battle with the Japanese garrisons.
On the eve of the anniversary commemorative events, our team with the participants of the military-patriotic club from Slavyanka and the border guards visited these places, walked along the slopes of the legendary hills, where traces of Japanese trenches still exist, and climbed to the top of Zaozernaya hill to the obelisk where 80 years ago the soldiers of the Red Army installed a red banner.
For 80 years the slopes of the legendary hills: nameless and zaozernaya, has with almost impassable forest. These teenagers - members of the military-patriotic club, along with the border guards, cleared numerous nameless burial places of the Red Army soldiers.
The first provocations in the USSR Primorye state border began four years before the battles on Lake Khasan.
In 1934 - 67 attempts to capture the heights in the Grodekovo district.
Next year 57 cases of shelling of Soviet territory and the invasion of Japanese aircraft into the airspace of the USSR.
In March 1938 the headquarters of the Kwantung Army developed a plan for a continental war against the Soviet Union.
At the initial stage, they plans to seize territory Primorye region up to Amur
News source: www.vestiprim.ru