15-06-2018, 06:59
Hundreds of Vladivostok help doctors save lives.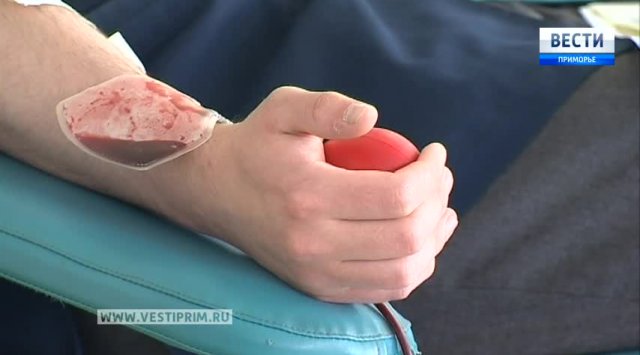 Hundreds of Vladivostok citizens are ready to give their blood. The regional day of the donor transfusion was met with an incredible excitement. Those wishing to hand over the valuable biomaterial were lining up. And as specialists note, more than half of them decided on this procedure for the first time. About novices and honorable donors - in the next plot.
At the entrance to the regional blood transfusion station a living wall. Since the morning - turn. Such an excitement among donors doctors did not expect. The last year's record was broken. Today, about 300 people are ready to share their blood. Almost half of them - for the first time fit into this chair.
Artem Legostaev, donor: "I expected worse, but everything is fine. I will continue to take it. "
Beginners are photographed for memory, encouraged and congratulated. 10 minutes and valuable 420 grams already in the general bio-bakery. Georgiy Zavadsky donates blood on the day of the donor to the jubilee, the 55th time. Today, his donation is special, the apparatus will stay almost two hours.
News source: www.vestiprim.ru