10-05-2018, 17:30
In Primorye celebrated Victory Day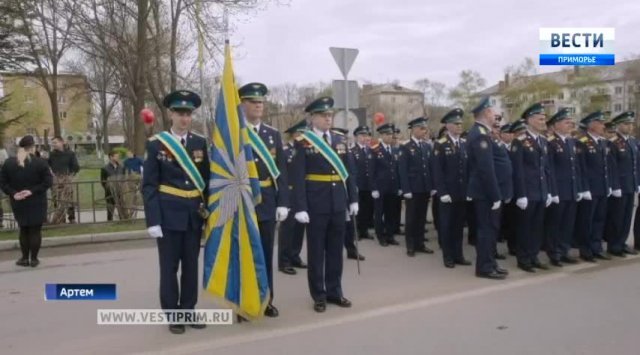 In Primorye celebrated the most important holiday - Victory Day.
On this day holiday parades were held in two cities: Ussuriysk and Vladivostok.
Victory Day celebration traditionally began with a parade of Vladivostok garrison troops and combat equipment on the main city street - Svetlanskaya.
Thousands of citizens come here to see the parade of military equipment.
Officers of the Pacific Naval School named admiral Makarov carry the National Flag of the Russian Federation and the Banner of Victory. They open the parade.
Then sounds the song "Holy war". Every Victory Parade usually starts with it.
In 1941, the first sounds of this song became a national call for fight against the invaders. The Pacific Fleet commander, Admiral Sergey Avakyants, command the parade for the eighth time. This year there are thirteen foot columns take apart in the parade on the central street of Vladivostok. Commander of the parade, Admiral Sergei Avakyants apply to each of them. There were one and a half thousand people in the Victory Day parade.
Naval cadets closed the procession. Military equipment passed on the street Svetlanskaya.
For the first time in many years the Victory Tank - T-34 took a part in the parade.
At the end of the parade was fleet orchestra, they perfomed the legendary Katyusha song.
News source: www.vestiprim.ru