13-04-2018, 15:55
Ocean superliner Costa NeoRomantica arrives in Vladivostok on Saturday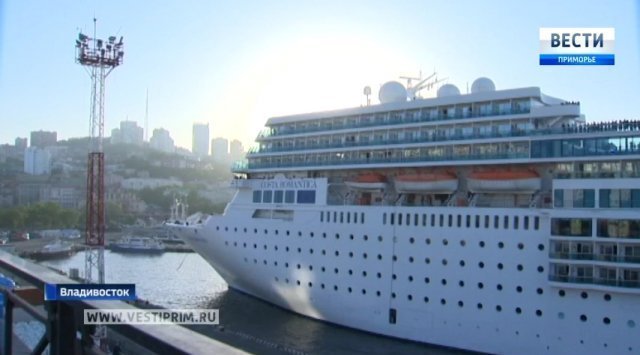 On Saturday, April 14, an oceanic superliner Costa NeoRomantica arrives in Vladivostok on a tourist route from Busan to Japan.
The liner will be moored to the pier of the sea station at 7.00.
On its board there are about 1,700 tourists from around the world (mainly from the Republic of Korea). Vladivostok citizens organize concert program on the platform of the sea station, there will also be a fair of souvenirs.
Then the guests will go on a tour of the city.
Costa NeoRomantica will leave Vladivostok on the same day at 20.00.
Cruise liner Costa NeoRomantica belongs to a series of vessels Classica.
A length is of 219 meters, a width of 31 meters, a cruising speed of 18.5 knots.
The liner was built in 1993, and in 2012 it was updated and changed the name Costa Romantica to Costa NeoRomantica.
678 cabins can accommodate 1697 passengers.
There are also three restaurants, seven bars, two swimming pools, four jacuzzis, a fitness center with a large treadmill, a theater, a casino, a nightclub, a shopping center, a children's club.
News source: www.vestiprim.ru