22-08-2017, 17:37
The program "Neighbors of our planet." Inhabitants of Primorsky Safari Park and seaside apiaries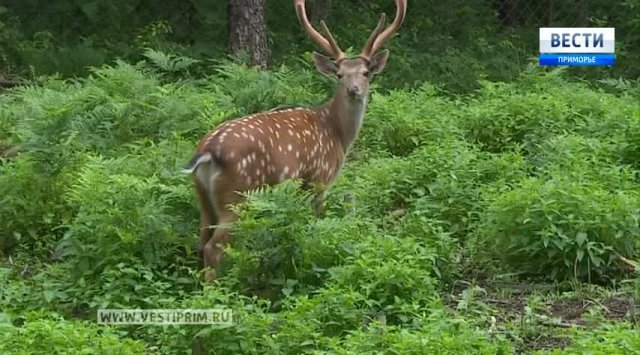 In the Primorye Safari Park they are preparing for a new wedding. This time the newlyweds will become noble deer. These guardians of the forest have a breeding season in nature in the fall. In the summer, the deer males carefully prepare their main weapon - horns, for participation in wedding tournaments.
Artiodactyls occupy 5 hectares of forest land. Roe deer, spotted and reindeer - almost all tame ones! For them, there are three whole parks - summer, autumn and winter. Each season, animals are transferred from one territory to another, so that the plants with which the herbivores are catered, have time to grow up
A noble deer - a swindle of Lesha for two years and his head is adorned with young horns. Covered with velvety fur skin, pantas are especially appreciated in oriental medicine. They say that for people and animals, a deer is not dangerous, while it protects the fragile horns. But when they ossify, the beast becomes a terrible master of the forest.
The fact that the new couple, after the wedding, will be replenished, hoped zoo-engineers. Bebi boom among ungulates is not uncommon here - beasts bring offspring every year! The deer and the young roe deer are not afraid at all, and, directly from their hands, take refreshments.
News source: www.vestiprim.ru