6-01-2022, 20:10
The right way of spending Christmas Eve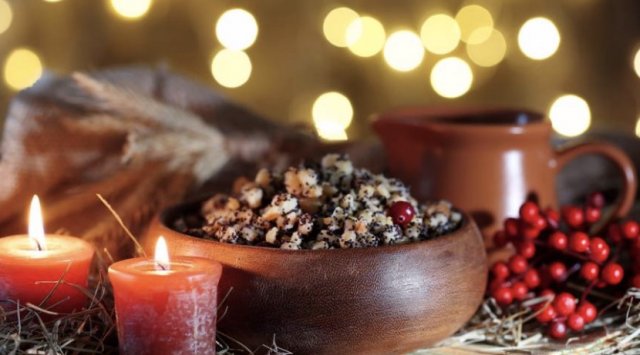 In Russia there are two days that contain the beautiful word "Eve" in their names: January 6 - Christmas Eve and January 18 - Epiphany Eve. And if everything is more or less clear with Christmas Eve, and even atheists remember that on this day in "churches they give holy water," then Christmas Eve is less lucky: here and believers have many questions.
On the one hand, we all know that on Christmas Eve we prepare a festive Christmas meal - a hearty, generous meal. On the other hand, Christmas Eve is the last and most austere day of Christmas Lent, the day on which food is abstained from as much as possible. So what is the right way to spend the day before Christmas?
Once upon a time the anticipation of the birth of Christ permeated the entire household of Christmas Eve. A Christmas tree, decorated with stars in advance, was placed in the center of the house, with a nativity scene underneath - a toy image of the cave where the Infant Jesus was born. Not only Christmas gifts were prepared in advance for loved ones, but also things, money, provisions, allocated to help the poor, orphans, widows, sick, destitute and prisoners. Charity was an integral part of the Christmas feast. It was all prepared ahead of time, with joy and with the conviction that "the hand of the giver does not fail.
But the main events of Christmas Eve, of course, take place in the church.
News source: www.vestiprim.ru