8-11-2021, 18:51
Tigress Alexa surprised the staff of the « White lion » zoo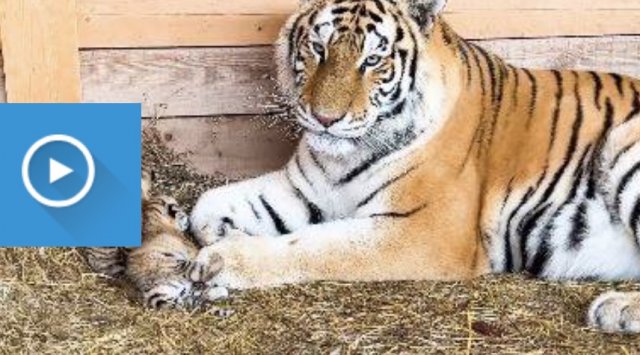 Tigress Alexa from the « White lion » zoo gave birth to two kittens.
The father of the babies is Taigan, for whom this was the last offspring since he was recently castrated.
"Perhaps Taigan and Alexa foresaw the situation that Taigan would be castrated in mid-November (since we don't plan to breed a huge number of tigers), and decided to have a pair of the cutest tiger cubs!", lionspark.ru reports.
Park staff has not yet determined the sex of the tiger cubs, but they assume that they are girls.
"Now all we have to do is love them, make sure they gain weight steadily and feel good. We don't plan to take the cubs away, since Alexa is doing a great job as a mother," lionspark.ru notes.
News source: www.vestiprim.ru