12-10-2021, 05:59
Mandatory COVID-19 vaccination introduced in Primorye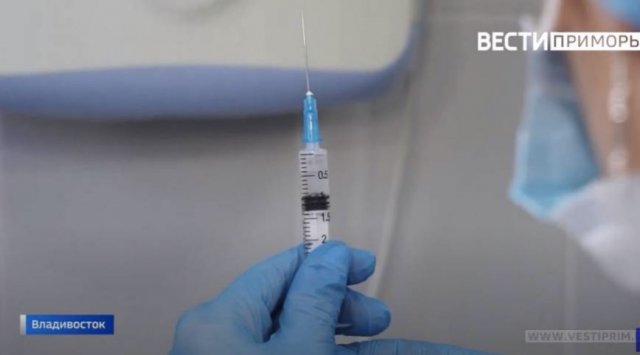 Mandatory anti Covid-19 vaccination is introduced in Primorye for certain categories of citizens. This decision was taken by the regional department of Rospotrebnadzor.
According to Tatyana Detkovskaya, chief sanitary doctor of Primorye, the situation with COVID-19 disease in the region remains tense. More than 200 new cases are detected daily. At the same time, the vaccination rate in the region remains low, which does not allow to form a collective immunity. So far, 374,534 people have been vaccinated twice - 41.5% of the plan.
"A decree was signed on mandatory vaccination according to epidemiological indications of certain categories of citizens in the fields of education, health care, social protection and public services, transport, culture, physical education and sports, sightseeing and exhibition activities, trade, public catering, hotel services, in children's playrooms, children's entertainment centers, technical maintenance, repair, personal services, postal services, cleaning, hairdressers, laundries, dry cleaners. This also includes food industry, fishery, coastal fish processing enterprises, refrigerating terminals, housing and communal services, energy, industrial enterprises, state civil servants occupying positions of state civil service, municipal employees, employees of government and local authorities", - stressed Tatiana Detkovskaya.
News source: www.vestiprim.ru