21-04-2021, 19:40
Vladimir Putin will address the Federal Assembly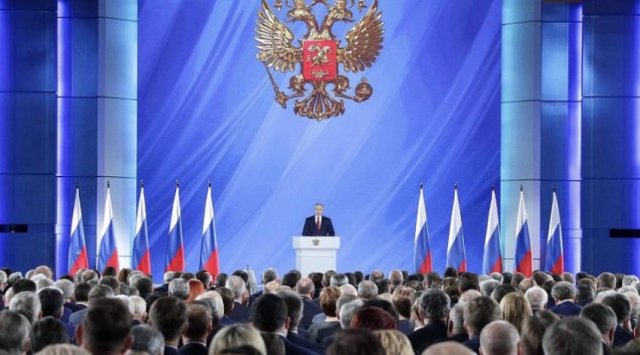 On April 21 at the Manezh Central Exhibition Hall, Russian President Vladimir Putin will address the Federal Assembly. Vladivostok residents will be able to watch the live broadcast on leading federal channels at 19:00 local time.
According to the Constitution of the Russian Federation, the President addresses the Federal Assembly with annual messages on the situation in the country and on the main directions of the internal and foreign policy of the state. This is an extremely significant political and programmatic speech, which is addressed not only to the State Duma and the Federation Council, but also to all other bodies of power and to the society as a whole. After the announcement of the Address the President issues a list of instructions.
The chambers of the Federal Assembly usually adopt special resolutions based on the results of the address, aimed at the implementation of the planned legislative measures. Ensuring the implementation of the address is an important component of the work of the State Duma.
News source: www.vestiprim.ru