2-03-2017, 14:57
Folklore Festival "Kudesy" spent winter with gala concert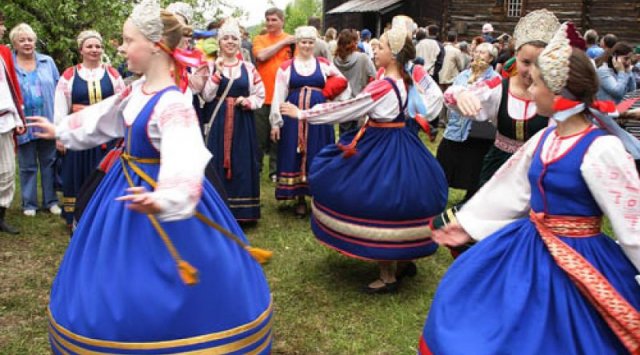 Kudesy - musicians and singers, actors and teachers, pupils and their parents - modern keepers of traditional national culture of the Primorsky Region. Kudesy made discoveries in study of folklore, formed the richest folklore and ethnographic archive, recreated holidays of the national calendar: Christmas-tide, Pancake week, Easter, Whitsun, Ivan Kupala Day.
Folklore festival Kudesy is hold once a year. Young participants usually prepare for it.
Dana Sergeeva, a member of the ensemble "Sudarushka": "I was curious because I am always interesting to everything, and I decided to learn it. I started singing, I really like it. Russian folk songs are very funny
Folklore theatre Kudesy is one of the best Primorsky folklore collectives. It is the laureate of international and All-Russian competitions.
Ekaterina Shinakova, a member of the ensemble "Kovalechek": "We are playing on folk instruments, we have rubel, spoons, rattles and so on. From the first grade I join to this ensemble and like it company very much".
Kudesy has had the luck to represent the Russian folk art in the international countries.
Oksana Solovyova, the director of the Center for Children's Art: "
We are still Russian people, we remember our origins, and it is very good that our teachers, parents, our palace can give the opportunity to children to keep these traditions and transmit it to future generations".
News source: www.vestiprim.ru