31-01-2021, 00:07
Primorye's biologists managed to obtain the first offspring of the giant Dauphlein octopus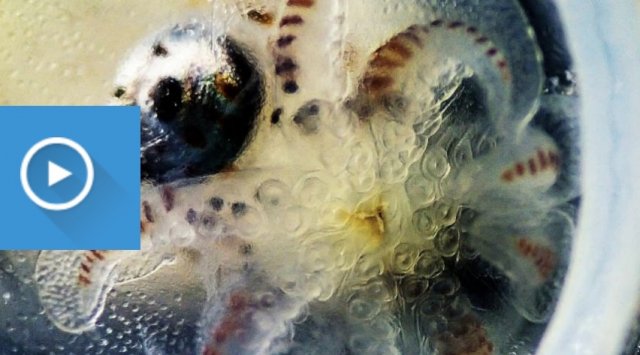 The first giant octopus offsprings were obtained in the Primorsky Aquarium. Several thousand eggs were laid by the female octopus in mid-August, the first octopuses began to hatch five months later, and now there are already several dozens of them.
Throughout the incubation period, the females not only guard the clutch, but also take care of it, ventilate it, and remove dead eggs. The octopus has very sensitive suction cups on its tentacles; the female examines each egg with these suction cups for integrity and infestation and cleans off sand particles.
In nature, octopuses, after laying eggs, stop feeding. While caring for a clutch, the female loses up to 70% of her weight and eventually dies of exhaustion. In the oceanarium, the female did not refuse to eat, though she only accepted live scallops as a meal.
News source: www.vestiprim.ru