12-12-2016, 17:19
Day of Heroes of the Fatherland was celebrated in Primorsky region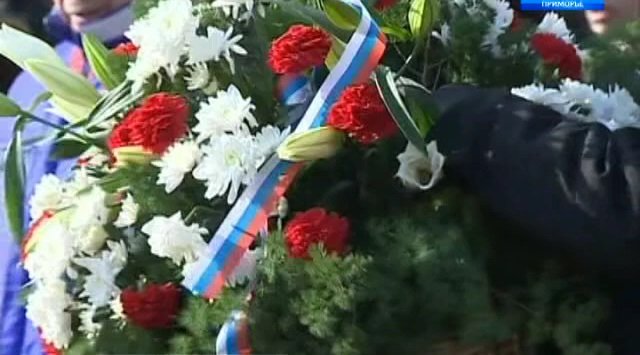 Day of Heroes of the Fatherland is being celebrated in Russia annually on the 9th of December. Veterans, representatives of regional and city authorities, pupils and students have gathered near the stele named "Vladivostok - a city of military glory" in the city center on 9th of December in order to honor heroes of Fatherland.
All the participants have held a moment of silence for the fallen heroes, released white balloons into the air and laid wreaths and flower. All these are being done in order to pay homage to the ancestors that are not with us anymore.
But this holiday, the Day of Heroes of the Fatherland was approved in order to honor the living once also. Not many heroes of the Great Patriotic War are here with us at present. 93-year-old Isaac Lanzmann is one of such heroes, he is a veteran of World War II, who went through the battle of Kursk.
The tradition of honoring soldiers awarded the highest award - the Order of Saint George – was established in the 18th century by Catherine the Great. The Order is being awarded for personal acts of valor above and beyond the call of duty. Now the commemorative date is being celebrated on 9th of December. This date was established by the State Duma 11 years ago. Since then, every year we honor the Heroes of the Soviet Union and Russian Federation, holders of the Order of Saint George and the Order of Glory on 9th of December.
News source: http://vestiprim.ru/news/ptrnews/44060-primorskiy-kray-otmechaet-den-geroev-otechestva.html