26-09-2016, 16:51
Far Eastern cuisine is a highlight of Primorsky Territory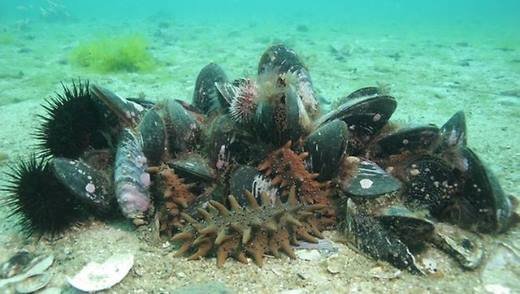 The local cuisine is a cultural object, as well as architecture, since it has certain specific rituals of cooking and eating. If you want to get to know the country –you need to "taste" it. Gastronomic tourism is very popular all over the world. Tourists may not visit some of the planned sightseeing attractions, but they surely want to eat and of course, they want to enjoy local food, so they go to places that offer local cuisine.

There is no formed image of Far Eastern cuisine, so it is difficult to identify a specific group of dishes. But still, the main gastronomic attractions of the Far Eastern region of Russia are Primorsky scallop, Pacific oyster and Kamchatka crab. Dishes made of wild harvest are also very popular, for example, made of fern. Fern can be added in salads or hot dishes.
There are also dishes that our country is famous for, such as borshch, okroshka, ukha. They are very popular among tourists. We certainly add some local flavor to these dishes, for example, if we cook okroshka, then we do it with Kamchatka crab meat. If we cook ukha, then we use Khanka fish. Taiga wild plants are not used as solitary dishes, but they are widely used in liqueurs. Furthermore, for example, pine nuts are used in many dishes. Dishes made of seasonal ingredients are also popular, for example made of ramson.
The most important feature of the Russian Far East is trepang. The easiest way to cook it is to cut it in half lengthwise, remove the entrails, chop into thin 2-3 mm slices, sliced trepang put into a bowl, add soy sauce, garlic, onion and leave for six hours. After 6 hours, it will get soft and can be eaten. There is also a quick way of cooking, just pour hot water (90-92 C) on sliced trepang and hold it so for 10-15 seconds, then drain the water, add soy sauce or any other sauce and the dish is ready.
There are more and more tourists in our region. You can often see them on the streets. And all of them are showing great interest in our local cuisine.
News source: "Вести:Приморье" [ www.vestiprim.ru ]