23-09-2019, 22:53
The tiger that killed a man in Khabarovsky region was transported to Ussuriisk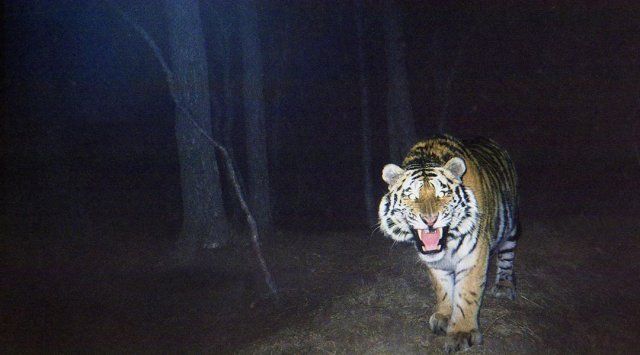 A scary tragedy happened in Khabarovsky region. An unlucky encounter near the river turned out to be deadly for both the tiger and the man.
According to the head of the «Amursky tiger» center, a father and a son moored to the shore wanting to look at the cedar nuts, but unfortunately a tiger was eating his pray at the very same place and time. All of the details of the accident are not clear, but it can be possible that the tiger attacked one of the men, who died from the injuries after the encounter. The other man used the gun he had to kill the animal.
The tiger has been transported to Ussuriisk, where he will be autopsied.
News source: www.vestiprim.ru