26-08-2016, 12:30
"Seven Wonders of Primorsky region" exploratory car-trip: Khanka lake.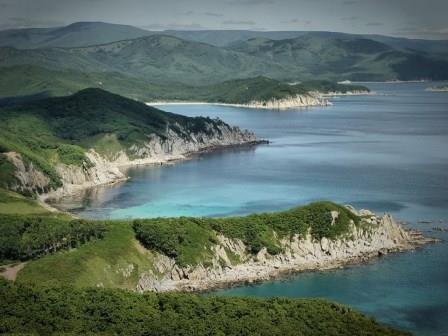 Today we would like to invite you to visit Khanka lake riparian zone. This place was chosen by participants of "Seven Wonders of Primorsky region" exploratory car-trip as their halting point, because Khankaisky region and Khanka lake is one of the most significant natural attractions. Khankaisky region is conservation area; it is a habitat area of Amur leopard.
This exploratory trip is very important for the development of tourist industry in Primorsky region. It is already the second exploratory car-trip within this year. Exploratory trip team consists of 23 participants and 10 vehicles. Team members are going to participate in "Slavicshore front" tourist festival, travel through Oktyabrskii township, Pogranichnii township, Khankaiskii township, Spassk-Dalnii, Arsenev, Anuchino and Ussuriisk. This trip will take about one week, when tip is finished, participants should make a report for the citizens and visitors of Primorsky region. The main task of this exploratory trip is to find out the most significant natural, cultural, historical, ethnographic and other attractions of the visited places. New tourist routes will be organized basing on exploratory trip participants report. Besides, exploratory team is going to find out present infrastructure condition of these regions.
"Seven Wonders of Primorsky region" exploratory team is searching for the most beautiful and interesting tourist attractions and each one of us should find an opportunity to visit such places.
News source: "Вести:Приморье" [ www.vestiprim.ru ]