25-04-2019, 10:07
The driveway to the Tokarevski Lighthouse in Vladivostok will be limited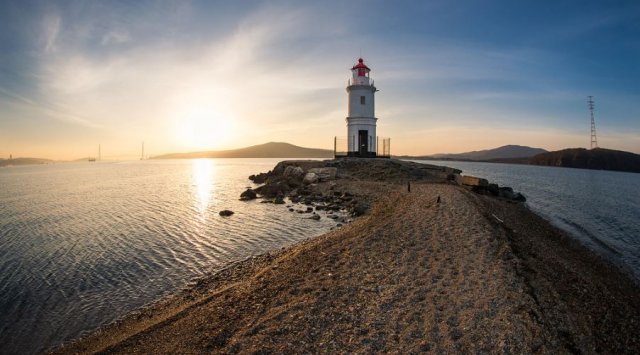 The driveway to the Tokarevski Lighthouse in Vladivostok will be limited. The approach to the most attractive sight of the city will be possible on foot. On the main road to the lighthouse, the «Pedestrian Zone» and «No Entry» signs will be installed.
The option of getting there by car, as some drivers did before, won't be available anymore. Police officers will fine those who break the rules.
Residents and guests of the city, and especially little children, are usually walking the road to the lighthouse, and the cars are a real danger for them. In addition, some drivers wash their cars right near the lighthouse and that makes a negative effect on the environment.
By the end of May, after a large number of complaints from local residents, the «Pedestrian Zone» and «No Entry» signs will be installed. The penalty for breaking the rules is up to 1500 rubles.
The Tokarevski Lighthouse is one of the oldest lighthouses of the Far Eastern seas and the Peter the Great Gulf. It was built in 1876. This is one of the main sights of Vladivostok. This place attracts not only the residents of Primorsky region, but also the visitors from Asia, Europe and even America. Foreigners come to excursions almost every day. By the way, the government plans to improve this place to rest. Some shops, bins and an art symbol «I love Vladivostok» will be installed in the area of the lighthouse.
News source: www.vestiprim.ru