27-02-2019, 17:31
Primorye judo fighters joined the team of the Far Eastern Federal District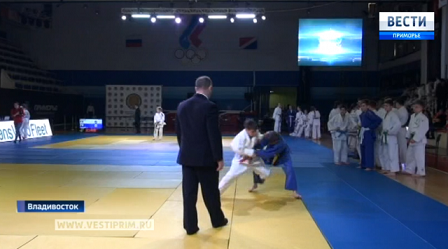 According the results of past competitions.Primorye judoists joined the team of the Far Eastern Federal District.
Judo tournament was held in the sports complex "Olympian" among boys and girls under 15 years of age.
On tatami there are judoists of Buryatia, Primorsky and Khabarovsk Districts. This is the qualifying stage before the Russian championship.
Primorye athletes try to beat their rivals. And they are not ready to give up.
If earlier in such competitions there were a maximum of 9 teams, this time there are 13 participants.
Several teams from Vladivostok, Artem, Ussuriysk and Nakhodka were from Primorye.
Trainers say judo is becoming more popular in the region.
According to the results of the competition, the teams from Republic of Buryatia became the winners of the team championship, the second places were taken by athletes from Nakhodka, and still others were taken by boys from the Khabarovsk and girls from Artyom.
News source: www.vestiprim.ru