20-11-2018, 17:19
Vladivostok has set the first New Year's fir tree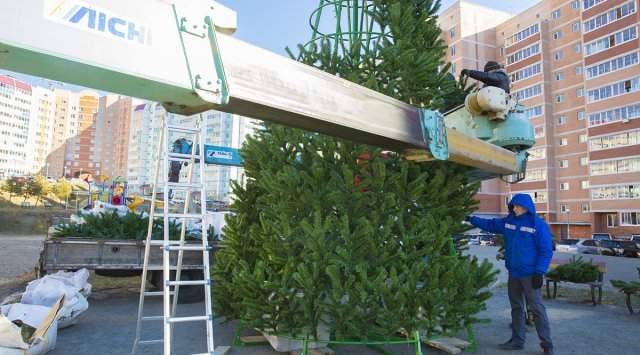 In Vladivostok on November 16, in preparation for the celebration of New Year 2019, the first New Year's fir-tree was being erected in the Snegovaya Pad microdistrict. Nine-meter beauty "grew up" between houses number 9 and 19 on Anna Schetinina Street.
In total in Vladivostok, including island territories is planned to install 10 new Christmas trees.
Until December 1, green beauties will appear on the alley of them. Davydova on Russkaya Street, on the Okatova Ring, near the Palace of Children's Art, in Sukhanov Square, on the Embankment of Sportivnaya Harbor, in the area of Polyclinic No. 8 (Vostretsova Street, 4), in the villages of Podogye and Trudovoy, and on Popova Island.
By the way, this year a new place was chosen to install Christmas-tree design on Popov: according to the results of a survey of local residents, the New Year tree will appear in the area of No. 14 on Basseinaya Street.
Previous artificial spruces were exploited for many years, and therefore became unusable.
The decision to purchase new firs was made two years ago.
Funds were allocated from the city budget.
News source: www.vestiprim.ru