6-08-2018, 16:30
"Primorye – 80! Our History" Interview with Nikolai Kovalchuk, specialist of growing ginseng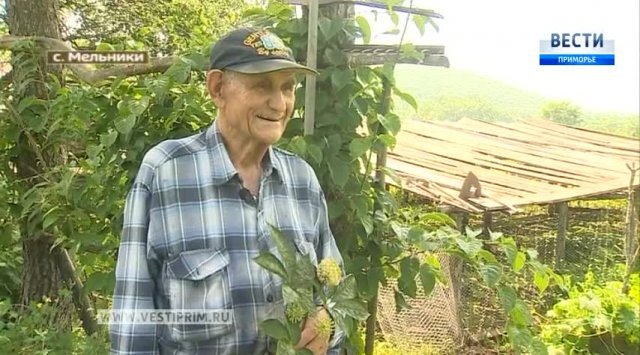 Eleutherococcus spiny is the brother of ginseng.
It has the same qualities as ginseng, only a little more relaxed. That is, you need to eat it more. This is also a very valuable medicinal plant. Our seaside scientist Brekhman devoted his entire life to the study of Eleutherococcus. He proved that he is useful than ginseng.
50 years old Nikolai Kovalchuk breeds ginseng in the taiga and in his own garden.
The first branch of the Primorye club "Ginseng" was opened in Melnikov village and it exists to this day. The dream of Nikolai Kovalchuk is to revive the plantation ginseng breeding in the province.
Scientists believe that the home root has the same properties as the taiga,.
On 7 hectares of hunting grounds the main ginseng of Primorye often met a tiger.
Nikolai Kovalchuk adjust his companions set up the breeding of ginseng in the taiga.
One of the first Nikolai Kovalchuk was managed to get the Far Eastern hectare.
News source: www.vestiprim.ru