7-01-2021, 00:03
Residents of Primorye celebrated Christmas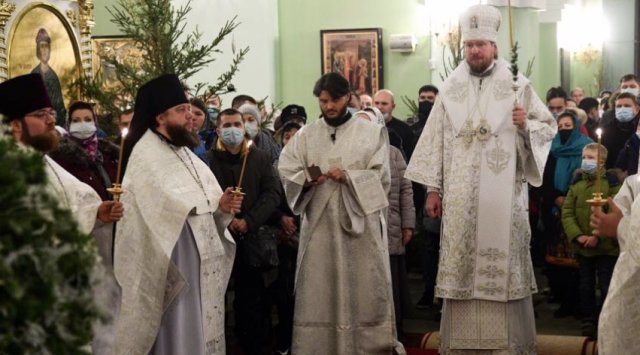 On the night of January 6 to 7 in the Church of the Protection of the Mother of God in Vladivostok a Divine Liturgy in honor of Christmas was held. About 200 parishioners came to the service. At the same time, the faithful tried to respect anti-epidemic protective measures.
According to "Vesti: Primorye" Vladivostok citizens came to the service with their families. It is noteworthy that among the middle-aged and elderly people there were a lot of young people. At the main entrance to the temple all parishioners' temperature was measured.
Many tried to keep a social distance, and some wore masks during the service.
News source: www.vestiprim.ru