29-12-2016, 17:38
Almost three million tourists have visited Primorsky region in 2016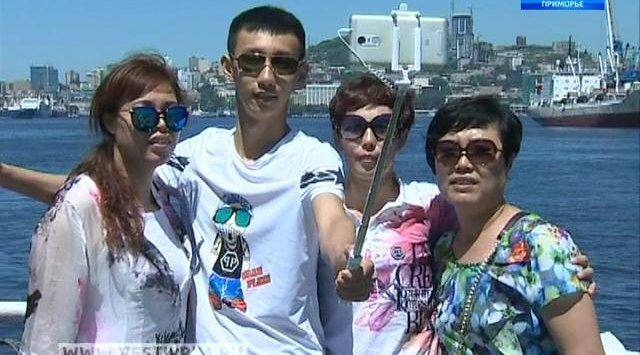 About three million tourists have visited Primorsky region in 2016. Over half a million of them are foreign nationals and 2.5 million of tourists are Russians. This was stated by the director of the regional tourism department Konstantin Shestakov at the briefing 28th of December.
Year results of Primorsky region tourism industry were summed up during the briefing in Primorsky Region Administration. As Konstantin Shestakov informed, the tourists flow in the region has increased - according to preliminary data, about three million tourists have visited Primorsky region in 2016: half a million of them are foreign citizens and almost 2.5 are residents of other regions of Russian Federation.
Primorsky region traditionally is a leader by the number of tourists in the Far East of Russia, it is accumulating more than 70% of the total tourist flow.
As to foreign tourists, for 9 months of 2016 the number of them has reached nearly half a million people. Main visitors are from China and Republic of Korea, the number of tourists from these countries shows a steady, dynamic growth - more than 60%.
The expansion of geography of tourists is a sharp evidence of successful promotion of Primorsky region to the world's market: more and more tourists from European countries and Australia are visiting Primorsky region.
It should be noted, a significant increase of tourist flow is expected in Primorsky region after implementation of relax visa requirements in Vladivostok free port. According to the Governor of Primorsky region Vladimir Miklushevsky, the region should become an Eastern Gate of Russia for the Asian tourists.
News source: www.vestiprim.ru