22-03-2020, 03:30
Tigress Lazovka showed her kitten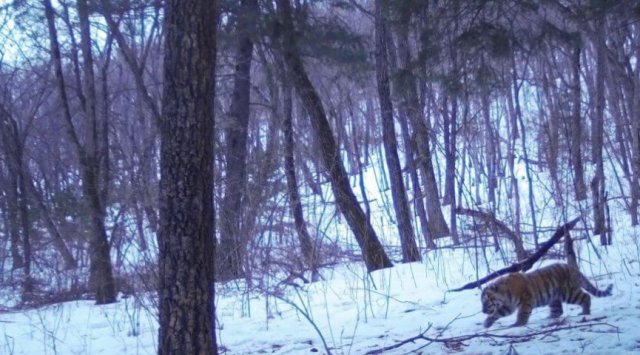 Unique photos were taken in the Jewish Autonomous Oblast by the monitoring group specialists, who were looking after the tigers that were previously set free into the wild. During the expedition, the specialists managed to take long awaited photos of tigress Lazovka with her tiger cub as well as tiger Boris together with his son and tigress Svetlaya.
According to «Amursky tiger» center the new monitoring expedition, aiming to collect photos from photo traps, took place in the middle of March. The specialists have visited «Zhuravliny» and «Dichun» reserves as well as Pompeyevka river's basin.
The monitoring group aims to take photos of all of the tigers and their cubs in 2020.
In the mean time, there are around 20 tigers, including cubs, in the Jewish Autonomous Oblast.
News source: www.vestiprim.ru