22-01-2020, 20:35
Orthodoxes of Primorye celebrated Epiphany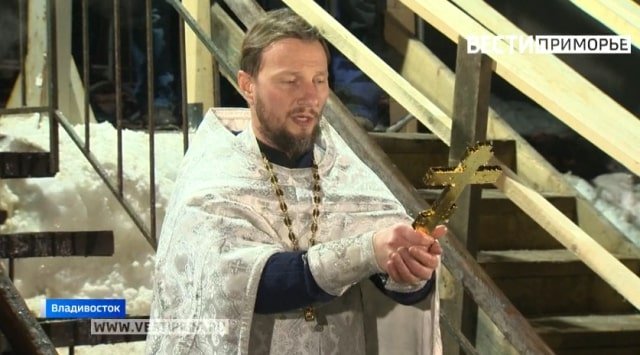 Orthodoxes of Primorye celebrated Epiphany on January 19. Three dozens of places on rivers, lakes and seashores were equipped for this event. The main font of the day was the ice-hole near «Kosatka DV» winter swimming federation.
Thousands of Vladivostok citizens came there for the ritual washing, not being scared of cold and cramps.
The washings are not only a tradition, but also an occasion to try one of the local sports - winter swimming.
News source: www.vestiprim.ru