7-07-2019, 12:38
Experts named the most dangerous places for swimming in Primorye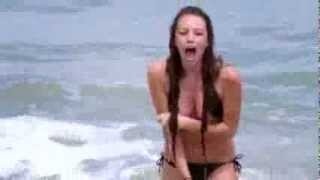 Rospotrebnadzor (Russian Federal Service for Surveillance on Consumer Rights, Protection and Human Wellbeing) analysed sea water quality as well as several basins in Primorye. Specialists say that swimming in Sedanka, Sadgorod, Muraviinaya bay, Khankha lake and six other basins can be dangerous.
From May to June Rospotrebnadzor examined 446 samples of sea and fresh water, 8 of which do not correspond to the sanitary norms and 14 to the microbiological norms.
Specialists mention that swimming in places that are not considered as safe, can lead to intestinal and cutaneous diseases.
News source: www.vestiprim.ru