10-04-2019, 11:00
The best student-2019 was chosen in Artem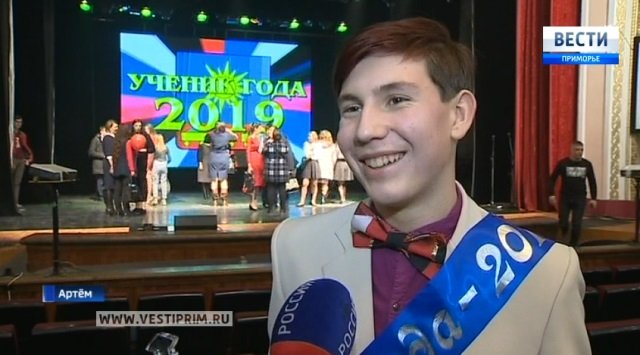 The best student-2019 was chosen in Artem
Pupil of the year was chosen in Artem.
The finalists of the competition passed serious tests in order to present themselves to the public and the jury.
The main persons of the city took a part in competition.
Student competition was held for 19 times in Artem urban district.
Five talented children from schools and gymnasiums of Artem urban district reached the final.
Among them are the head of the school council, volunteer, young correspondent, participant of KVN and an excellent student.
This year except of girls, there was one young man took a part in competition..
Stanislav Panchenko is a correspondent of a youth project on Artem television.
Today he don't afraid perform in public.
As a result, the jury gave the main prize to the student from school №3.
News source: www.vestiprim.ru