12-03-2019, 16:50
A culinary competition for women with disabilities was held in Vladivostok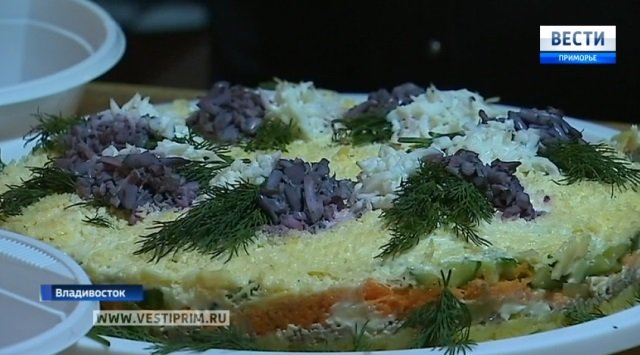 The 12th culinary competition for women with disabilities was held in Vladivostok.
The last three years men also take a part in this competition.
Kristina Shebaeva created with a salad called "Lightness", it made from fish, mushrooms and olives.
Cooking is not the only girl's hobby. She leads an active lifestyle: the second year participates in sports and ballroom dancing.
At the same time she is already the bronze medalist of Russia Christina also approached homework in a responsible manner.
To become one of the best at a culinary competition, participants had to prepare two dishes: one according to a home-made recipe, and the second from a set of products offered on site. This competition in Vladivostok has been going on for several years.
In this room today gathered 30 participants.
In the culinary competition, all prizes were taken by men.
The remaining participants received small gifts.
News source: www.vestiprim.ru