3-12-2018, 07:37
The commander of the airborne forces arrived in Ussuriysk to assess the readiness of the airborne assault connection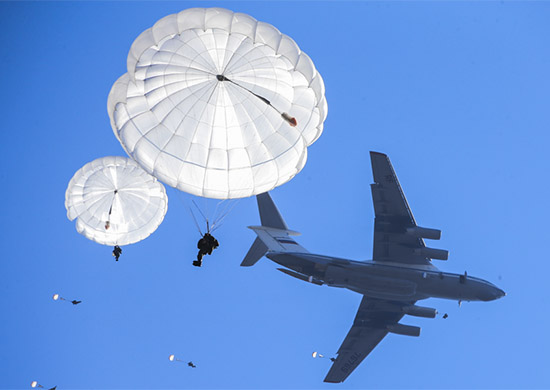 The commander of the airborne troops Colonel-General Andrei Serdyukov arrived in Ussuriysk to check the airborne assault connection stationed in Primorye. The main purpose of its work is to check the readiness of the connection for the new school year, reports ia PrimaMedia.
he complex group within a few days will check and assess the readiness of the connection to perform the tasks for the purpose, the state of weapons and military equipment and the level of moral and psychological state of the personnel," the official website of the Ministry of defense of the Russian Federation said.
In addition, the commander of the airborne forces will inspect the facilities of the administrative zone and the landfill. During the work, the commander of the airborne forces will hear reports of officials on the readiness to perform tasks in the new period of training.
The 83rd separate airborne assault brigade of airborne forces is deployed in Ussuriysk. On November 29, the composition and command of the 83rd separate guards assault brigade celebrated the 32nd anniversary of its formation.
Recall, 83-th guards separate airborne assault brigade was formed in the Polish town of Białogard (Northern group of forces of defense of the USSR) in 1986. In 1989, the brigade was transferred to the commander of the airborne forces and reorganized into the 83rd separate airborne brigade, but after 6 years it became part of the red banner far Eastern military district. And only in 2013 the military unit returned to the airborne forces.
In 2015, the decree of the President of the Russian Federation 83rd separate assault brigade was awarded the honorary title "guards". Today the team is one of the best in the airborne forces of the Russian Federation. Its slogan – "Honor more than life!"
News source: www.vestiprim.ru