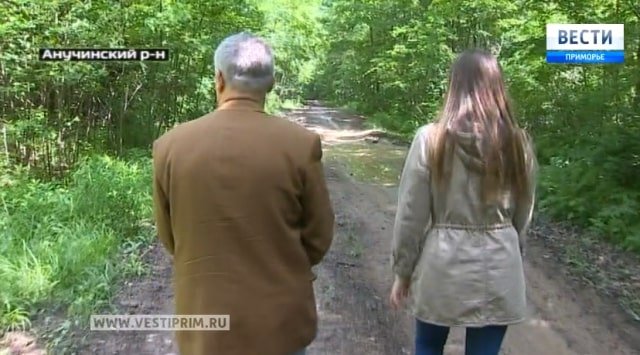 One of the new routes is located in the Sikhote-Alin nature reserve.
Sikhote-Alin Nature Reserve is one of the most famous reserves of Primorye. Many unique animals, such as tigers, and plants live and grow there. A lot of foreigners have visited the reserve this year: French, Americans, Germans, Austrians, Australians and many others. The tourists are attracted by the fame of the reserve. This place is not only a sanctuary, but also a UNESCO heritage.
Ecotourism routes are being developed in Lazo district as well. Regular flights decreased the distance from Vladivostok to Preobrazheniye. The number of tourists is growing annualy.
Preobrazheniye - it is where the sea meets Taiga. Even thought the coast is not particularly warm, the amount of tourists grows every year. Hiking the Kaplya hill is one of the main local attractions, as well as Olarovskogo cape, that offers a wonderful view. The local administration plans to launch an electronic booklet for tourists soon. The nature has gifted this region with a lot of beautiful coasts, so during summertime it's better to buy plane tickets in advance.
Another route is a special one. It includes a unique forest school. The forest school is located in a forest next to the holy mountain Pidan. The school has a laundry, shower rooms and many other facilities like a conference hall on the first floor that also includes a library, a cinema and a place for master-classes. On the second floor, there is a mini hotel, that can accommodate up to 20 people.
Forest school will teach people how to take care of taiga. There will be a botanic garden, a garden of medical herbs, an apiary, a restaurant and a banya available for students.
新闻来源: www.vestiprim.ru