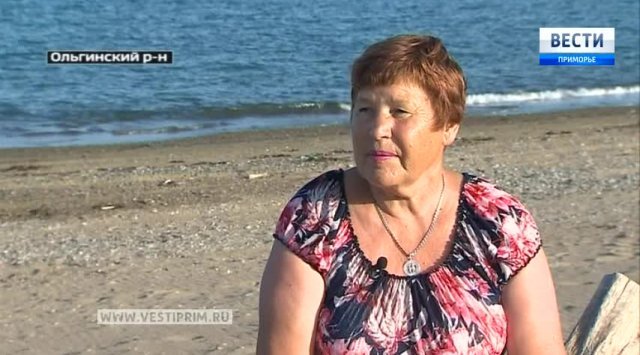 On the territory of the village of Moryak-Rybolov there are 2 monuments. And one of them is located right here on the beach and is dedicated to the memory of the deceased fishermen.
The monument place is sacred to all villagers.
The fact is that in different years 3 trawlers-seiners of the fishery kolkhoz "Sailor-Fisherman" perished and did not return.
This is "Granat", "Artek" and "Barhan" seiner.
And so when people come here they pay tribute primarily to the memory of respect and of course we mourn together.
This happens on a fisherman's day every year.
The second monument is located in the center of the village.
It is dedicated to the wars fallen in the Great Patriotic War.
This monument every year collects on the area of Vladivostok near itself a huge quantity of our fellow villagers, relatives, grandsons, great-grandsons.
The "Mariner-Fisherman" collective farm began to work since 1930.
It was a very powerful industrial enterprise.
Here there were 11 seiners, small, medium. People living in this village all their life connected with the sea.
But it was time for perestroika and the "Sailor-Fisherman" collective farm disintegrated.
He went bankrupt.
People were left without work.
But now the situation is changing for the better.
新闻来源: www.vestiprim.ru