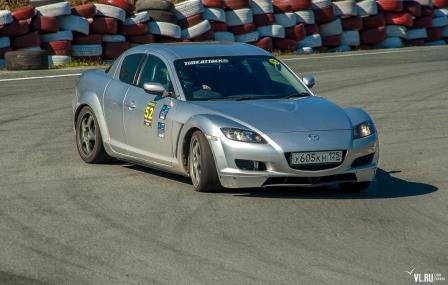 The Seventh round of «Time attack challenge» nonprofessional racing competition took place at "Zmeinka" go-cart track on 9th of October. «Final Stage Racing Club» sports-technical club organized this competition with the support of Vladivostok city Administration.
People, who have reached 18 years old, have a driving license of B category and certificate of insurance could participate in «Zmeinka time attack challenge» championship. Moreover, each participant should have participated in at least one official training of this year championship.
All the participants have been competing in one or a few of the following classifications: «stock» individual classification, «NA» individual classification, «turbo» individual classification, «unlimited» individual classification and team classification.
This time 27 participants have demonstrated their driving skills in a circuit car racing.
According to the organizers, the event is aimed at developing of motor sports in the capital of Primorsky region and promoting of safe driving.

Dmitry Belozor,organizer of the championship says: We have finished the season. All races have been interesting and safe, each time participants have improved their results. Hopefully, next year newcomers will join us. Our goal is to get people off the streets, we try to show that there is no point in reckless driving on public roads. We invite everyone to show their driving skills at go-cart track".
新闻来源: www.vestiprim.ru