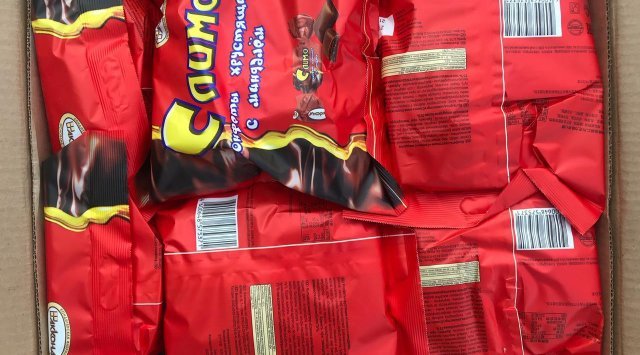 Ussuriysk customs officers stopped the try to export 710 kg of Russian sweets to China.
The offense was revealed at the checkpoint Turiy Rog of Primorsky Region.
When customs control and inspection arrived at the checkpoint, they find that the Cheboksary company submitted false information about the weight of the goods.
According to the documents, 19 tons of Slimo chocolate sweets were packed in packages of 500 grams.
However, the actual weight exceeded that indicated in the declaration by 710 kg.
The company should pay a fine in the amount of half to twice the size of the value of the goods, with confiscation.
Sweets were withdrawn and placed in a temporary storage warehouse. An investigation is underway.
新闻来源: www.vestiprim.ru