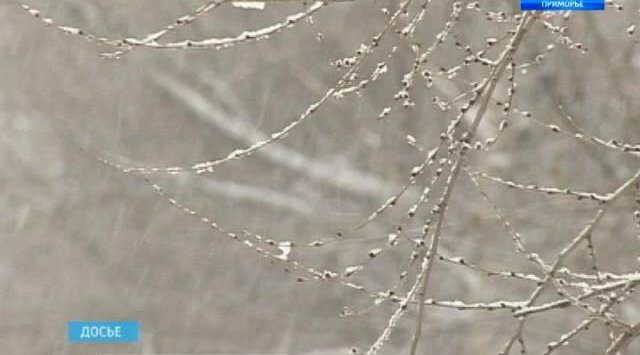 Next night Primorye will be influenced by the crest of the anticyclone. No cost of rain. Frosts will increase. Compared with last night, the thermometer will drop another 3-6 degrees.
According to Vesti: Primorye, citing Primpogoda.ru, tomorrow the synoptic situation will change. In the middle troposphere, a high-altitude vortex will shift over the territory of the region. At the Earth's surface, atmospheric pressure will begin to fall. A little snow will pass again. Daily air temperature will not change significantly.
In Vladivostok, significant precipitation is not expected in the next day. A strong wind will persist. The temperature background will decrease by 1–2 degrees.
Precipitation in Primorsky Krai is not expected this coming weekend. On Saturday, under the influence of the crest of the continental anticyclone, in case of cloudy weather, both night cooling and daytime heating will increase. The minimum temperature is −18 ... −25 ° С, in mountainous areas the air will be cooled to −33 ° С, on the coast of the frost is weaker, −10 ... −17 ° С. The maximum in the daytime is −2… −10 ° С, in the northeast to −15 ° С.

新闻来源: www.vestiprim.ru