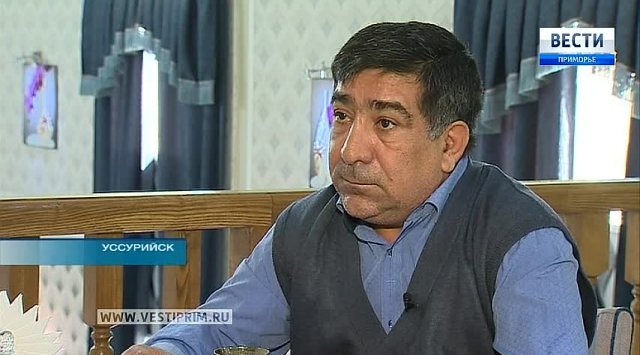 Mehman Hasanov, chairman of the public organization of the Azerbaijani diaspora Birlik
"Our organization is the Azerbaijani organization of the diaspora Birlik, which means" unity ". Our doors are open not only for Azerbaijanis, there are Dagestanis and other nationalities. The goals and objectives of our organization are to bring to the fellow countrymen who come to the city of Vladivostok, to help, to unite around them, so that there are fewer violations of the laws by their fellow countrymen. We participate in all cultural and political events of the city of Vladivostok. Every year on May 9, February 23, we organize celebrations, gather war veterans, set the table. We celebrate holidays on the day of the elderly, collect old people, celebrate orphan children on world children's day, go to kindergartens, set the table and celebrate the holiday with them.
But the most memorable is a meeting with war veterans, a feast when young people start talking to them is actual patriotism. People who went through the fire and water, thanks to which we live today, everything that we have they said. It is a great pleasure when our diaspora organizes for these old people, war veterans, old-aged people.
新闻来源: www.vestiprim.ru